featured news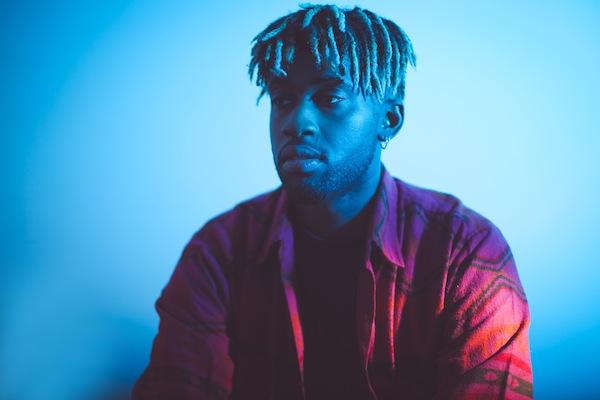 Do You Want Albert Gold?
27th September 2021
Share:



Artist Profile
** HACKNEY SOULBOY ALBERT GOLD SHINES BRIGHTLY ON NEW EP! **
** CHRISTMAS SHOW OCCURRING ON DECEMBER 3RD! **
A covertly fashioned fierce panda one sheet
The Act: ALBERT GOLD
The Release: 'PATTERNS' EP
The Format: DIGITAL EP
The Release Date: OCTOBER 29TH 2021
The Digital Link:albertgold.bfan.link/patterns
The Tracklisting:
1. 'HIGH'
2. 'WANT ME'
3. 'LET IT GO'
4. '1LASTPHOTOGRAPH'
The Truth: It has been noted previously that ALBERT GOLD must surely qualify as the most heartbroken man in the whole of Hackney. Over the past few years a stream of supple tunes of various soulpop hues has proven him to be a vivacious fresh songwriting talent backed by an extraordinary vocal range and a litany of crumpled relationships.
The 'PATTERNS' EP - Albert's fourth excursion into the realm of the Extended Play release, and released on October 29th - continues the complex emotional themes, with four songs of slickly-produced soft focus intensity, led off by first single 'Want Me', released on October 15th. Fittingly, the video for the track was filmed in between covid lock downs in Albert's towerblock flat in Clapton, while the recording took place in similarly covert fashion in the studio wilds of Tottenham Hale.
"'Want Me' was the second song I made for the new 'PATTERNS' project," explains Albert. "The song came quite fast actually - it was the first session I did with producers Banjimak, Lvcebrown and Galyam. I wanted to write a empowered song for me and everyone: last year was quite a crazy one after losing so many people, some horrible breakups and just losing normality, and it was amazing to see everyone coming together, especially my black queer friends. I wanted to celebrate all of that and us being back together.
"This EP was a big step for me, I felt quite lost and didn't really know what to write about, or even if I wanted to sing again. I really pushed myself in the studio and made myself uncomfortable so I could make music I wasn't used to singing on...the outcome was amazing and I'm so proud of it.
"So 'PATTERNS' for me is about putting pieces of my life back together again with new elements, learning about different perspectives. I really studied the greats like Prince and Stevie Wonder and listened to a lot of new artists like Lucky Daye , Ari Lennox and Nao. I wanted to make something I haven't done before but not lose the essence of why I started making music in the first place, and these songs came out of it."
As you may have guessed, Albert is not a man to take sitting in a high rise at the end of the Lea Bridge Road in the middle of a global pandemic lying down. Last summer he released the excellent solo 'MOOD' EP, and later in 2020 he launched the effervescently chilled CHILI PALMER with David Gledhill, the man behind the www.facebook.com/soulsweare project. Barely last month CHILI PALMER released the 'I Love E9' album, featuring the radiant 'Cocktail Nights' single featuring Gia Ford. Indeed, the 'PATTERNS' EP track '1LastPhotograph' is culled from those CHILI PALMER sessions.
Bolstered by previous live shows for Communion, Tipping Point, BMI / The Fix, London In Stereo, Sofar Sounds and Good Karma, and backed by airplay support from Steve Lamacq, Huw Stephens at Radio 1 and BBC Introducing London, Albert Gold has performed at Red Bull Studios in South London and released the 'London Calling' single featuring covers of cockney classics by Coldplay, The Clash and Blur. He also features as vocalist on the multi-million-streamed 'Trouble' single by Dutch producer Bakermat.
Albert celebrates the 'PATTERNS' EP release by playing this local-ish live show here:
The Music Federation Christmas Party
Friday December 3rd 2021
London Hoxton Colours
HANYA + HONGZA + ALBERT GOLD
www.facebook.com/albertjgold
www.fiercepanda.co.uk
"A remarkably infectious introduction. Controlled, assured songwriting, it finds beauty in darkness." - clashmusic.com
"More than anything else, an opportunity to sit back and luxuriate in Albert's ridiculously wonderful vocal." - londoninstereo.com
"Described as a bridge between Frank Ocean and Luther Vandross, Gold doesn't just go heavy on emotion, or melody, or rhythm - he excels in all areas." - thelineofbestfit.com