featured news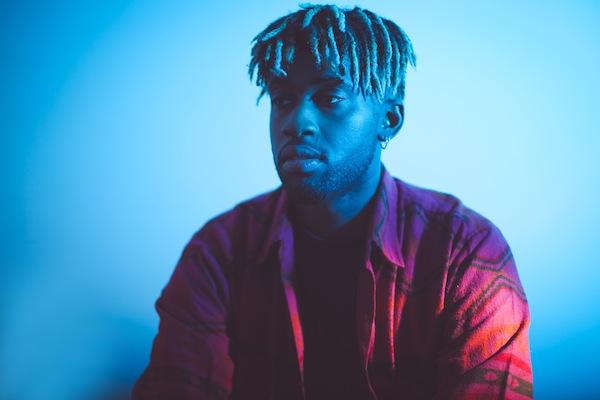 Albert Gold Gets Moody
30th July 2020
Share:



Artist Profile
A heartbroken-in-Hackney fierce panda one sheet

The Act: ALBERT GOLD

The Release: 'MOOD'

The Format: DIGITAL EP

The Release Date: JULY 10TH 2020

The Digital Link: orcd.co/albertgold_moodep

The Tracklisting:
1. 'HOUSE OF CARDS'
2. 'GHOST'
3. 'MICAH'S WORD'
4. 'SECOND BEST'
5. 'CRUEL LOVER'
6. 'SATELLITE'

The Truth: Judging by his various vivacious releases thus far ALBERT GOLD must surely qualify as the most heartbroken man in Hackney. Over the past few years a stream of subtly supple tunes has proven him to be a brilliantly fresh songwriting talent backed by a yearning vocal range and a litany of crumpled relationships. The 'MOOD' EP continues the theme, with five songs of romantic soulpop tumult and one track ('Micah's Word') which is a spoken word piece underpinned by some shoegazey guitar. It was lifted from a lockdown conversation with friends which covered, in Albert's own words, "Being gay, being black, everything!"

'Satellite' is his nonchalantly terrific new single, an exuberant, upbeat blast of sadfaced soulpop joy co-written with Sacha Skarbek and Florian Reutter in the comforting confines of Kensaltown Studios in West London – scene of many a productive Albert Gold session.

"'Satellite' is one of my favourites on the 'MOOD' EP and probably the best song I've written so far in my career. It came from a really personal situation in my life, leaving a really destructive relationship which went on for about three years, on and off. The song gave me such strength to keep going, looking back now. I'm so happy I wrote this with Sacha and Flo, they really brought out everything I had. It's possibly the highest I've ever sung and the most direct I've ever been."

'Satellite' is the third single to be taken from 'MOOD' – "I listened a lot to the 'Purple Rain' album by Prince when working on it," Albert reveals teasingly. 'MOOD' itself is the final release in a trilogy of extended play ventures following the 'Oxygen' and 'Second' EPs. The first track was 'GHOST', which was co-written in a box in Stratford with David Gledhill, the man behind the www.facebook.com/soulsweare project, and which appeared in September with some suitably spooked remixes from Electronic State following fearlessly on Halloween.

Albert Gold started this curious new year with a clatteringly luxurious single called 'House Of Cards', and he celebrated the release by bringing out his live band to headline The Social in January 13 as part of the Pandamonium '20 Festival alongside shows by leftfield label mates such as China Bears, Italia 90 and MEMES. Just before…well, you know.

Bolstered by previous live shows for Communion, Tipping Point, BMI / The Fix, London In Stereo, Sofar Sounds and Good Karma, and backed by airplay support from Steve Lamacq, Huw Stephens at Radio 1 and BBC Introducing London, Albert Gold has performed at Red Bull Studios in South London and released the 'London Calling' single featuring covers of cockney classics by Coldplay, The Clash and Blur. He also featured as vocalist on the jazz-flecked 'Trouble' single by Dutch producer Bakermat.

Albert Gold has been thoughtfully self-isolating in a tower block on the Lea Bridge roundabout in downtown Clapton.