featured news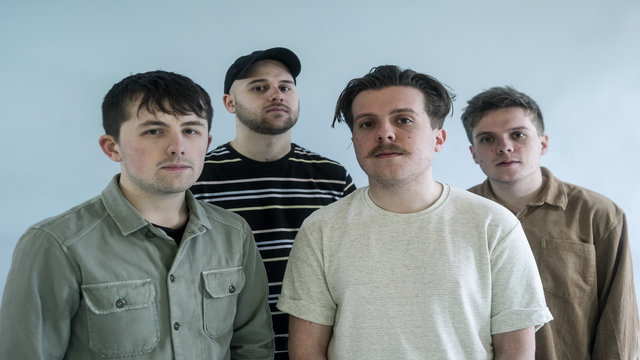 China Bears Diet Another Day!
11th March 2020
Share:



Artist Profile
** DIET ANOTHER DAY! CHINA BEARS RELEASE NEW SINGLE! **
** 'I'M NOT EATING LIKE I USED TO' IS OUT ON APRIL 3RD! **
A melodically beefy fierce panda one sheet
The Act: CHINA BEARS
The Release: 'I'M NOT EATING LIKE I USED TO'
The Format: DIGITAL SINGLE
The Release Date: APRIL3RD 2020
The Digital Link: https://orcd.co/chinabears_noteating
The Truth: China Bears were formed in Somerset in 2015 by twin brothers Ivan (guitar / vox) and Frazer (guitar). The line-up was augmented by bassist James and drummer Dean at university in Guildford later that year. 'I'm Not Eating Like I Used To' is their brand new single, released on April 3rd and taken from their forthcoming 'Statue Still' EP. One of the many, many casualties of the corona virus-inspired cancellation of SXSW – they were due to play an official panda showcase at Edwin's on March 20th as well as other key shows in Austin – China Bears would have found some solace playing these gigs slightly less fur and wide, alas...
APRIL 16TH LONDON SERVANT JAZZ QUARTERS (SOLD OUT) **POSTPONED
APRIL 17TH BRISTOL LOUISIANA (w/ Bridges) **POSTPONED
APRIL 23RD BRIGHTON HOPE & RUIN **POSTPONED
APRIL 24TH SOUTHAMPTON HEARTBREAKERS **POSTPONED
APRIL 25TH MANCHESTER EAGLE INN **POSTPONED
For the lucky, lucky people who've experienced the sumptuously emotive 'I've Never Met Anyone Like You' EP from August 2019 or witnessed any of the myriad of excellent live shows China Bears have played over the past year the complex confidence and rattling alt.rock sensibilities of 'I'm Not Eating Like I Used To' won't come as a surprise. This time around however a deep and punchy production has added an extra beefy undercurrent to their emo-esque wonderings. The lyrical angle isn't lacking in emotional heft either, as guitarist Frazer explains:
"I think it's a song about worrying too much about how people perceive you and trying to avoid looking like you're struggling when in reality everyone is just going through the motions and trying to do the best they can. So the chorus line in particular - 'And the way that she looked at me, I've never seen her look like that before' - was about my mum crying when Ivan and I left for university, so It was like seeing her just as a human being I suppose and not just as my mum. It's about going through change, pretending you're coping and then realising you have people to help you cope so you don't need to be inside your head so much."
Such is thoughtful life with China Bears, a band which writes songs which can be painfully intimate, but enormously approachable; a band which creates stadium-sized melodies but aren't averse to ending their set with an a capella tune in the middle of the hushed audience; a band which fundamentally proffers proper music for proper music lovers.
Before cuddling up to fierce panda China Bears had already self-released three singles in 'Meet Me In London', 'Hydra' and 'Night Calls', earning airplay from Huw Stephens on BBC Radio 1, Steve Lamacq on BBC 6music, John Kennedy on Radio X and Melita Dennett via BBC Introducing in The South along the way. Along another way they've supported Genghar, The Districts, To Kill A King, The Howl & The Hum, Declan McKenna, The Big Moon and Blackwaters and kicked off 2020 with a Pandamonium headline show at Dalston Victoria as well as tour dates with Scottish comeback boys Geneva and West Country compadres October Drift. Expect many, many more shows soon…
www.chinabears.co.uk
www.facebook.com/chinabearsband
www.fiercepanda.co.uk