featured news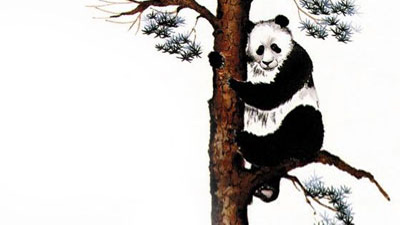 It's...pandamonium 2020!
27th December 2019
Share:



Artist Profile
** PUT DOWN THOSE TINY TEACUPS, IT'S TIME FOR…PANDAMONIUM '20! **
** FIERCE PANDA & FRIENDS UNITE FOR A BLAST OF NEW BAND NEW YEAR FUN! **
It's as traditional as broken boilers, abandoned resolutions and moulting trees pining for their lost fjordic needles. Come ning the bells then for fierce panda's annual New Year new band event, Pandamonium – and this time it's personal as we celebrate 25 years of febrile furry machinations.
As ever, early 2020 sees a choice selection of current panda acts like China Bears, Albert Gold, National Service, Jekyll, MEMES, Italia 90 and Scrounge hunker down with a litany of newcomers-what-we-really-quite-like between January 8th and February 6th. Come take a looksie at these dates below…
FIERCE PANDA / CLUB FANDANGO / DISORDER PRESENT:
PANDAMONIUM 2020
Full ticket info: www.clubfandango.co.uk/club.php
WEDNESDAY 8 JANUARY
THE VICTORIA, DALSTON
OLI SWAN'S DANGEROUS CREATURES
+ MIRROR SHOT + AULD
FREE ENTRY
www.facebook.com/events/2320581174736664/
MONDAY 13 JANUARY
THE SOCIAL, FITZROVIA
ALBERT GOLD
+ MARBLE EMPIRE + F4CADE + GALYAM (Piano Set)
FREE ENTRY
www.facebook.com/events/557868378343493/
WEDNESDAY 15 JANUARY
THE VICTORIA, DALSTON
CHINA BEARS
+ CLASSIC YELLOW + PRIMA QUEEN FREE ENTRY
www.facebook.com/events/436017817088746/
THURSDAY 16 JANUARY
THE FINSBURY, MANOR HOUSE
NATIONAL SERVICE
+ JEKYLL + MODERN HINTERLAND
FREE ENTRY
www.facebook.com/events/662242877640788/
TUESDAY 21 JANUARY
THE SOCIAL, FITZROVIA
BEACH RIOT
+ MEMES + SPECIAL GUESTS
FREE ENTRY
www.facebook.com/events/2432203787108772/
THURSDAY 23 JANUARY
THE LEXINGTON, ISLINGTON
ITALIA 90
+ SCROUNGE + Es
TICKETS £6 ADVANCE
www.facebook.com/events/432580233961974/
WEDNESDAY 5 FEBRUARY
THE VICTORIA, DALSTON
ODD MORRIS
+ SPECIAL GUESTS
FREE ENTRY
www.facebook.com/events/2463597787301603/
THURSDAY 6 FEBRUARY
THE SEBRIGHT ARMS, HACKNEY
MOON PANDA
+ CIRCE + REBECKA REINHARD
FREE ENTRY
www.facebook.com/events/2506317819617096/
www.clubfandango.co.uk
www.fiercepanda.co.uk
www.facebook.com/disorderlondon