featured news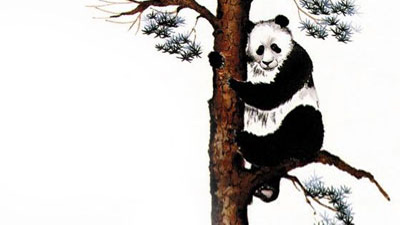 Itís Fierce Pandaís Birthday! Donate To The Furry Cause For Your Chance To Win A Giant Bundle Of Musical Fun
23rd February 2018
Share:



Artist Profile
** ITíS FIERCE PANDAíS BIRTHDAY! DONATE TO THE FURRY CAUSE FOR YOUR CHANCE TO WIN A GIANT BUNDLE OF MUSICAL FUN! **

Children of the indie revolution! Rejoice with us as fierce panda records turns 24 years old on February 24th!!! Yep, it's our champagne anniversary, and to celebrate we're running a birthday competition giving YOU, the panda public, the chance to get your paws on a giant panda bundle of CDs, vinyl records, badges, t-shirts and the odd super sexy white label lying under Simon Pandaís desk.

This bundle comes stuffed to the gills with debonair delights from Desperate Journalist, The Caress, The Pains of Being Pure At Heart, Surfer Blood, The Walkmen, Easy Kill, Pesky!, The Raveonettes, Wooden Arms, Shitdisco, VLMV, iliketrains, Whistlejacket, Fightmilk, The Crookes, The Hosts, Goldheart Assembly, Tom Hickox, Hey Sholay and quite-literally-a-few-more panda smasheroonies from our glorious past and our gory present.

All you have to do to get the chance to win this bundle of indiepop joy is give your own wee birthday gift to fierce panda by making a donation to download the giantly excellent 'please look after this bear too' compimilation album as per this panda story here:

Please Look After This Bear - Donation

We'll then pick a winner at random in early March from those birthday donators in the fervent hope that the bundle finds a welcoming home. Good luck out there...