featured news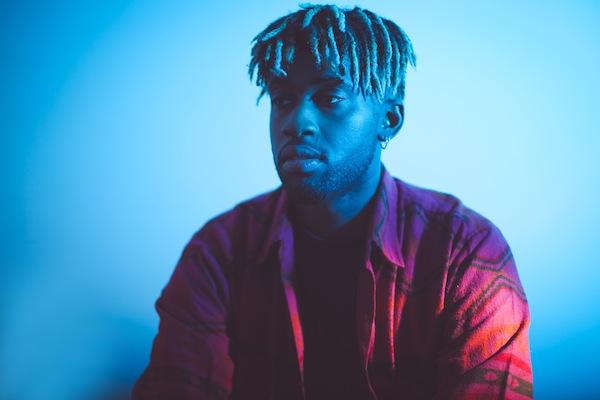 Albert Gold Goes On And On With 'endless'!
19th January 2018
Share:



Artist Profile
** ALBERT GOLD GOES ON AND ON AND ON…! **
** 'ENDLESS' SINGLE AND HOXTON BAR & KITCHEN SHOW OCCURRING 09/02! **
A slinkily upbeat soulpopping fierce panda one sheet
The Artist: ALBERT GOLD
The Release: 'ENDLESS'
The Format: DIGITAL SINGLE
The Release Date: FEBRUARY 9TH 2018
The Pre-Order Links: smarturl.it/albertgold_endless
The Truth: Albert Gold is a sweet soul man from Hackney in East London. On February 9th he releases a track called 'Endless' and plays a special show supporting Sid Batham at Hoxton Bar & Kitchen that very night. 'Endless' is taken from Albert's sophomore EP, correctly entitled 'Second', and is a slinkily upbeat soulpop jam which was co-written with hip-hop hopeful Strike and traverses the urban generations: "I wanted it to sound like a song with an '80s feel and a 2018 vibe," says the singer of his new single. "I had Luther Vandross in mind when writing it…"
The 'Second' EP is indeed the second out of three Albert Gold Extended Play releases slated to come out over the course of the year. The first was the summertime '17 'Oxygen' EP wherein the lead track was co-written with Sacha Skarbek (Adele, Miley Cyrus) in Kensaltown Studios, as is the mightily melancholic 'Turn To Stone' track on this here 'Second' EP.
Bolstered by live shows for Vice, Communion, Tipping Point, BMI / The Fix, London In Stereo, Sofar Sounds and Good Karma, and backed by consistent airplay support from Huw Stephens at Radio 1 and Gary Crowley at BBC Introducing London, Albert Gold put the finishing touches to the 'Second' EP at Red Bull Studios in South London late last year. Now he returns to the east of town for this special 'Endless' launch party here:
Club CloseUp & Jagermeister presents:
SID BATHAM + ALBERT GOLD
LONDON HOXTON SQUARE BAR & KITCHEN
(2-4 Hoxton Square, N1 6NU)
Doors 7.30pm
Advance tickets: £6.00
www.facebook.com/events/101862963922342/
www.facebook.com/albertjgold
www.fiercepanda.co.uk
"A remarkably infectious introduction. Controlled, assured songwriting, it finds beauty in darkness."
http://clashmusic.com/news/premiere-albert-gold-dont-let-me-go
"More than anything else, an opportunity to sit back and luxuriate in Albert's ridiculously wonderful vocal."
http://www.londoninstereo.com/listening-now-11th-april/
"Described as a bridge between Frank Ocean and Luther Vandross, Gold doesn't just go heavy on emotion, or melody, or rhythm - he excels in all areas."
http://www.thelineofbestfit.com/new-music/discovery/watch-albert-gold-into-the-wild-premiere