featured news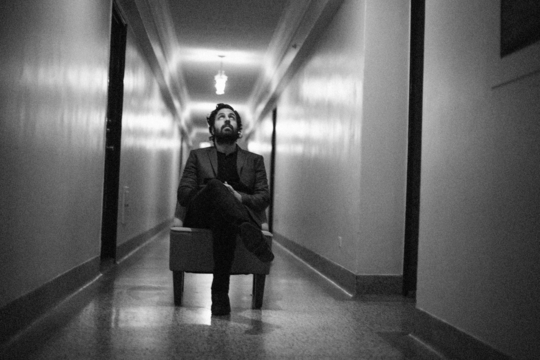 Good Krief! Canadian Rockster Lands On The Panda!
30th October 2017
Share:



Artist Profile
The Act: KRIEF
The Release: 'AUTOMANIC' / 'ORDINARY LIES'
The Format: DOUBLE AA-SIDE DIGITAL SINGLE
The Release Date: NOVEMBER 3RD 2017
The Label: fierce panda records
The Truth: Montreal singer, songwriter and multi-instrumentalist Patrick Krief releases his debut UK double aa-side digital single 'Automanic' / 'Ordinary Lies' on fierce panda on November 3rd and comes over to play some stripped-back full-hearted shows in November, as outlined below. The aa-side 'Ordinary Lies', which has never been released before, is especially plaintive Manpop, revelling in its mightily big sadness. The flipside 'Automanic' meanwhile builds from sweetly gentle Simon & Garfunkel-esque beginnings to a rousingly soulful denouement and, as such, is the perfect encapsulation of Krief's accompanying 'Automanic' project – double album et al - as a whole.
And make no bones about it, 'giant' and 'project' are the key words here. For Krief, who spent much of the past decade writing, touring and recording with Montreal's original orchestral rock-noir band, the Dears, has created a work that's truly epic, by every definition. Following a devastating string of deaths in his life, Krief dealt with emotional trauma the way musicians do: by pouring all the heartbreak and grief and despair and fear into writing. His creative drive came with a dark underside of self-destruction, a phase he's grateful to have emerged from relatively unscathed — stronger, even, but forever changed.
All of this is reflected in the 20 songs that make up 'Automanic Red' and 'Automanic Blue', an unconventional double album which is due for release on the panda on November 17th. The two records, according to Krief, are "autonomous in their flow and not meant to be listened to in one sitting." And yet, he continues, "releasing one without the other simply wouldn't make any sense — the plot truly exists within the invisible line that bonds them." What really ties 'Automanic', Krief's fourth album, together is his songwriting, with lyrics that are at once earnest and abstract, personal poetry with universal reach and a sound unbound by genre but encompassing myriad shades of contemporary pop and rock, from dreamy shoegazing soundscapes to arena rock balladry. For Simon & Garfunkelesque serenity and soulful denouements see also: flashes of Flaming Lips, Depeche Mode, Pink Floyd, Six By Seven and Leonard Cohen, not forgetting an ever present echo-laden twanging undercurrent of the mighty ELO.
Documenting a period of shared grief and internal crisis in a song or a record (or two records) is scarcely unique, but 'Automanic' isn't a mere document — it's an opus work, made by a musician who was pushed to the brink and propelled to a creative peak. And yes, Krief does rhyme with 'grief'. Come see Krief and his band climb ever onwards at these live shows here:
NOVEMBER 18TH IPSWICH THE SWAN
NOVEMBER 21ST OXFORD WHEATSHEAF
NOVEMBER 23RD LONDON HACKNEY PAPER DRESS VINTAGE (w/ VLMV fka ALMA)
NOVEMBER 25TH MANCHESTER FACTORY