featured news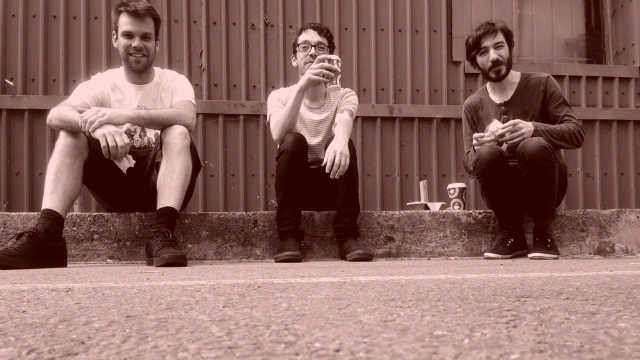 Chalk Chalk Up A Panda Release¬
22nd June 2016
Share:



Artist Profile
** CHALK CHALK UP A PANDA SINGLES CLUB RELEASE! **
** 'YOU'VE FALLEN INTO THAT TRAP' LEAPS OUT ON JULY 8TH! **
An angst-fuelled fierce panda one sheet
The Band: CHALK
The Release: 'YOU'VE FALLEN INTO THAT TRAP' / 'USELESS'
The Format: DIGITAL SINGLE
The Label: fierce panda
The Release Date: JULY 8TH 2016
The Truth: Chalk are from Brighton in the south of Englandshire. 'You've Fallen Into That Trap' is their new single, a digital release as part of fierce panda's 2016 singles club and a rakishly low-slung melodic outburst which melds into the esteemed history of underground alt.rock with its nonchalantly clanging guitars and lovelorn slackerness. "No one's perfect, but I'm sure as hell not bad," shrugs centrifugal force Steven Stride - not for nothing did NME.com once succinctly describe this sound as "crunchy mope-rock", and not for nothing did DIY describe the single as "brilliantly sneery" when they premiered it at http://diymag.com/2016/06/22/chalk-youve-fallen-into-that-trap-single-premiere.
It makes sense, too: if Chalk's sophomore album 'How To Become A Recluse' (released on Sonic Anhedonic / Kissability in late 2014) marked the progression from solo singer-songwriter wringing out the emotions towards more richly-layered full band arrangements then similarly this here singular release points the way towards Chalk's forthcoming third longplayer, as Steven Stride explains here:
"'You've Fallen Into That Trap' is from a new album I'm working on called 'The Dim Light Flickers And We Find No Peace'," he enthuses merrily. "It's about the breakdown of a modern relationship. In the story arc, this is the point where it's boiled down to the basics: the choruses are an outsiders/narrators view and the verses are the characters within the relationship. The B-side, 'Useless', is just a band version of an old song from the first album, which, put simply is just about only being good at one thing and that one thing is pretty worthless but also in the same respect not even being sure if you are."
If all this introspection gives the profound impression that Chalk spends a lot of quality time lurking in a very lonely place indeed then that impression isn't entirely accurate: indeed, since 2014 Chalk have played out with Yndi Halda, Alex G, Eugene Quell and Krill to name but a few, and since the '…Recluse' album came out he's been busy in the right-on Brighton musical community giving a helping hand live to The Lunchtime Sardine Club and Vincent Vocoder Voice.
To add to the communal vibe Chalk hereby become the fifth release as part of fierce panda's 2016 singles club, in which the hunkily handsome indie label releases 12 digital singles by 12 boinging new bands throughout the year, which as all sensible number crunchers know equates to one single a month. Chalk follow in the fevered footsteps of indierock glories from Alphaduka, Cavalry, Coquin Migale and H U S H !, while all this creative madness comes supported by the mighty munificence of The Arts Council.
Come feel some of Chalk's lovely slackerness at this single launch show here:
JULY 5TH LONDON DALSTON The Victoria
(fierce panda & Club Fandango present Havoc 3 w/ WHISTLEJACKET + ALPHADUKA + H U S H !)