featured news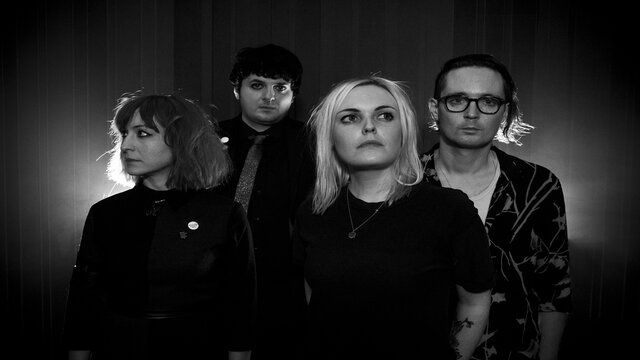 Desperate Journalist 'leave Home' Again...
16th June 2016
Share:



Artist Profile
** DESPERATE JOURNALIST 'LEAVE HOME' YET AGAIN... **
** ...TO TOUR THE UK WITH CHAMELEONS VOX! **
Scowling indierock shadow boxers DESPERATE JOURNALIST are following up an heroic start to 2016 (which saw them headline Tufnell Park's Boston Music Rooms and promote the effervescent 'Good Luck' EP with a springtime European tour) by playing some midsummer shows with alternative legends Chameleons Vox and a re-scheduled support with semi-legendary alt.poppers Marion.
To coincide, the North London quartet are doing a free giveaway of the cracking 'A Phase' tune from that current 'Good Luck' EP. You can get that track from NOISETRADE and you can see those live dates here;
UK TOUR WITH CHAMELEONS VOX
JULY 29TH BRIGHTON Haunt
JULY 30TH LONDON HIGHBURY Garage
AUGUST 5TH YORK Fibbers
AUGUST 6TH GLASGOW Art School
AUGUST 7TH BRISTOL The Fleece
RESCHEDULED SUPPORT WITH MARION
OCTOBER 1ST LONDON Islington O2 Academy
For those of you just coming in from easter Desperate Journalist started 2015 with the release of their excellent 'Desperate Journalist' album and closed it with the terrific 'Good Luck' EP. It was quite the year, really, as Jo Bevan (vocals), Simon Drowner (bass), Rob Hardy (guitar) and Caz Hellbent (drums) - for 'tis Desperate Journalist – headlined the Lexington and the 100 Club, toured with Grave Pleasures and in one super special summertime week supported The Pains Of Being Pure At Heart at the Garage and rocked up at Tramlines in Sheffield and Indietracks in Derbyshire while generally stunning everyone they encountered.
When they weren't hoovering up reams of press acclaim or glowering at the indie masses they were locked away with Keith TOTP in the same Dean Street studio where 'Desperate Journalist' took thoroughly bruised shape. There they created the current 'Good Luck' EP which is essentially passionate, poisonous, powerful DIY gothpunk pop with a bittersweet Rickenbacker, begrudging basslines, perky profanity and the occasional melodically restrained passage which is softer than the snow on a polar bear cub's nose.
You can buy the 'Desperate Journalist' album from HERE and the 'Good Luck' EP from HERE. They really are as good as they say, and people say Desperate Journalist really are pretty brilliant...
"This is the sound of glamour huddled around a gas fire smoking a butt rollie and dreaming out of the window, looking into the stars. The beautiful and spellbinding sound of a band desperate to prove something…what they do prove is that groups with guitars this great aren't two-a-penny anymore."
Jeremy Allen, The Quietus
"The most perfect thirty minutes of live music I have ever seen."
Gary Kaill, Words And Guitars