featured news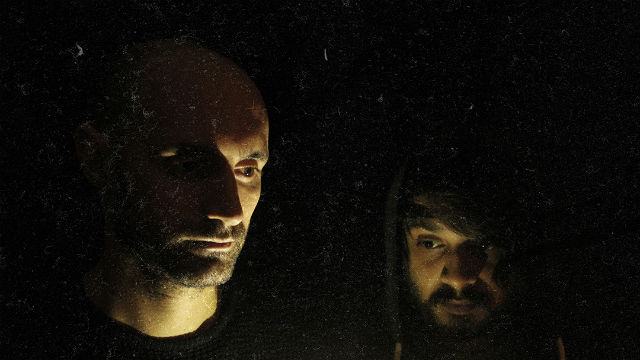 Alma Get Dirty With 'the Gardener!
10th March 2016
Share:



Artist Profile
** ALMA GET THEIR HANDS DIRTY WITH NEW SINGLE 'THE GARDENER'! **
** MAYBESHEWILL REMIX 'THE LIGHTHOUSE' B-SIDE! **
A solemnly swaying fierce panda one sheet
The Act: ALMA
The Release: 'THE GARDENER' / 'THE LIGHTHOUSE' (MAYBESHEWILL REMIX)
The Formats: DIGITAL DOWNLOAD SINGLE
The Release Date: APRIL 15TH 2016
The Label: FIERCE PANDA RECORDS
ALMA is a London-based ambient group formed in 2014, fronted by songwriter Pete Lambrou, and 'The Gardener' / 'The Lighthouse' (Maybeshewill Remix) is ALMA's new digital single, released on fierce panda on April 15 to tie in with the lambada of live shows listed below which feature slots with the epic likes of Yndi Halda, Snow Ghosts and Jakob.
'The Gardener' is taken from 'ALMA', is the current mini-album release by ALMA which tears trembling blue stars down from the skies and gives them a great big slow-moving sonic hug. The flipside sees seminal noisemongers Maybeshewill remix another album tune, 'The Lighthouse', by giving the track a squelchily serene stadium techno sheen. They aren't on their own either - various experimental vagabonds such as Her Name Is Calla, Evolv, Lucy Claire and Tom Hodge (Piano Interrupted) are all working on tracks with a view to a multifarious ALMA remix EP which is due on April 22nd - more news when we have it.
In the meantime Maybeshewill are on their own farewell tour even as we type, but for the ALMA tourdates below the fun is only just beginning...
MARCH 23RD PORTSMOUTH Edge Of The Wedge
MARCH 28TH LEICESTER Firebug (supporting YNDI HALDA)
MARCH 29TH LEEDS Wharf Chambers
MARCH 30TH GLASGOW The Glad Cafe
MARCH 31ST EDONBURGH The Electric Circus
APRIL 1ST LONDON HOXTON Bar & Kitchen (supporting SNOW GHOSTS)
APRIL 7TH NORWICH The Birdcage
APRIL 14TH HERTFORD Dog & Whistle Pub
APRIL 19TH LONDON HOXTON Bar & Kitchen (supporting JAKOB)
ALMA takes its name from the Atacama Large Millimeter/submillimeter Array – "a really bloody powerful telescope." This is fitting as their music has been described as feeling like "it would sit at home as the background music to an ambient explosion in space." That music has already been hoovering up comparisons to fellow fragrant explorers Sigur Ros, Patrick Watson and Explosions In The Sky, which is perhaps unsurprising when one considers that as mainstay of Codes In The Clouds and Monsters Build Mean Robots Lambrou's gently cosmic post-rock provenance is impeccable. Joined by fellow Code In The Clouder Ciaran Morahan, ALMA deploy a loop station, multiple delay pedals, a piano and strings to create a slow-moving, high-flying soundscape of luscious gravitas...stadium techno sheen or not.
"Sad, uplifting, haunting, atmospheric and oozing confidence." - flushthefashion