featured news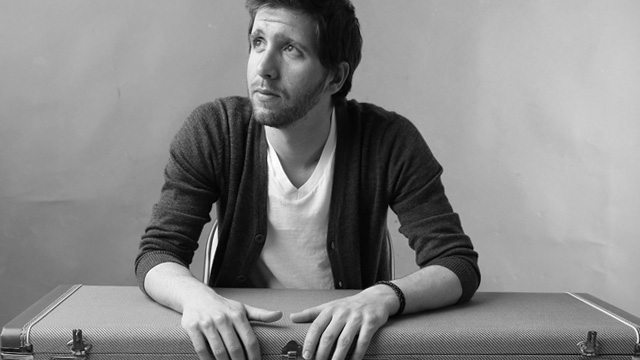 Get Fabulously Sad Dalton Song For Free!
24th February 2016
Share:



Artist Profile
** HAPPY BIRTHDAY TO US! FIERCE PANDA TURNS 22... **
** ...AND GIVES AWAY THE SADDEST SONG IN THE WORLD AS A GIFT TO YOU ALL! **
a sumptuously slackered fierce panda one sheet
The Act: DALTON
The Release: 'BEDFORD & GRAND'
The Format: FREE DIGITAL DOWNLOAD
The Label: FIERCE PANDA
The 'Release' Date: FEBRUARY 24TH 2016
The Truth: "I've found that the best songs are the ones written in ten minutes or less…" So said Dalton, aka one Nate Harar, when he released his debut album on fierce panda last year. That Dalton album is called 'Dalton' and the opening track, 'Bedford & Grand' is so sensationally, mournfully excellent we have decided to give it away for free as fierce panda's 22nd birthday present from us to you, the indie fraternity, and you can get that track for free HERE:
Starting as it means to go on, 'Bedford & Grand' opens the 'Dalton' album with a melancholic piano refrain which captures the essence of Flaming Lips re-writing Badfinger classic 'Without You'. There are haunted vocals and there are frazzled guitars and there is a quite beautifully shot video of a lonely rollerblader wheeling through a Manhattan-esque cityscape beneath the city lights which culminates in our freewheeling hero heading towards the end of a pier before the screen goes dead. You can see that video here:
"When we first started talking I tried to explain to the directors that while the song sounds melancholic, that doesn't necessarily make it a sad song," muses Nate. "And while the lyrics portend the end of something (a relationship, an era, a phase in ones life), it's also hopeful for what's to come next, and I think that's what they tried to convey in the video. They follow a down-and-out character who begins the video as an outsider looking in, detached from the people and events going on around him. As it progresses and we follow him through the night we see his anger slowly change into acceptance, which leads to the somewhat ambiguous ending..."
And that, in a sense, is Dalton in a mysteriously enigmatic nutshell. Having grown-up in Washington DC, he moved to Brooklyn for the making of 'Dalton' before vacating to Los Angeles as the album was released, the Nowhere Man living the nomad lifestyle. Dalton gigs are rare, which could be seen as curious for an artist whose album pays its own subtle tribute to the history of alternative North American rock with a sound which nods at the maverick ghosts of Talking Heads, Neil Young, Afghan Whigs and Guided By Voices, but in its own sweet way, that is Dalton down to a tee.
Excited blogsters and excitable indie kids alike got a teaser of 'Dalton' at the tailend of 2014 with the 'Only Names' single release on In Stereo Records. A subtle, slow-burning introduction it was too, which in a very real sense captures the very real anti-rock ethos of the Dalton muse: too enigmatic to be epic, too instinctive to be self-important, you can hear that Nate Harar has heard The Big Music, but has decided to deflate it with a lo-fi sensibility and some excellently simple melodies.
"It's always hard to peg oneself but I do like to think that I'm anti the whole "rock'n'roll" image stereotype," our hero decides. "That whole lifestyle seems so calculated and boring to me. I can't really be bothered with it. Who cares about all that other stuff? Just write good tunes!"