featured news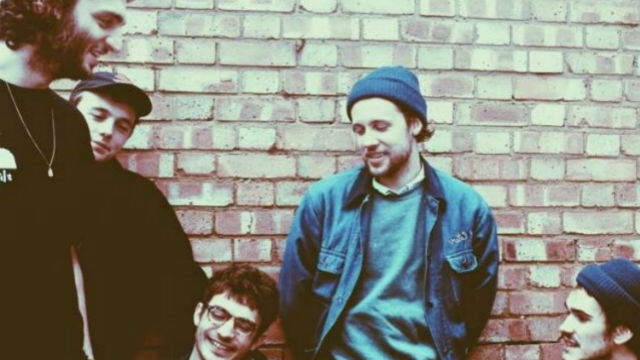 Whistlejacket's 'what I Ate On Sunday' Ep Released 05.02.16
1st February 2016
Share:



Artist Profile
** PICTURE THIS! WHISTLEJACKET ROCK UP WITH NEW FIVE-TRACKER! **
** THE 'WHAT I ATE ON SUNDAY' EP RELEASED 05.02.16! **
A paint-swinging fierce panda one sheet
The Band: WHISTLEJACKET
The Release: 'WHAT I ATE ON SUNDAY'
The Formats: FIVE TRACK DIGITAL EP
The Label: fierce panda
The Release Date: FEBRUARY 5TH 2016
The Tracklisting:
'HOLIDAY'
'TRYING MY BEST'
'STAY-N'
'AMERICAN GIRLS'
'DUCK SOUP'
The Truth: deceptively laidback London-based pop ragers Whistlejacket are whistling down a stormy neo-grungegaze wind with their 'What I Ate On Sunday' EP which is released on fierce panda on February 5th 2016. This EP is propelled forth by the lovely sonically youthful thrustings of the lead-off 'Holiday' track, which itself has a radio impact date of March 18th to tie in with these live shows here:
FEBRUARY 27TH:
HACKNEY Moth Club (with Yuck)
MARCH 19TH:
HACKNEY Moth Club (Cave Club)
'What I Ate On Sunday' EP Launch Party
Check out Gold Flake Paint's PREMIERE of 'What I Ate On Sunday' or listen below.
You may well have whistled along to Whistlejacket – aka George, Danny, Mickey, Doug and Sam – at some point already during the past year, as they have supported the shiny showbiz likes of Diiv, King Gizzard & The Lizard Wizard, Yuck and Bully as well as making appearances at Secret Garden Party and Indouro Festival in Portugal. Last November they became the eleventh release as part of fierce panda's reborn singles club '15 with the 'Stay-N' / 'Oh My' double whammy coming on download and beermat (beermat!!!), and they kicked off the new year with raucous shows at the Lock Tavern and The Sebright Arms (for Independent Venues Week) in support of the giveaway track 'Duck Soup'.
True, first impressions of 'What I Ate On Sunday' would suggest that the Whistlejacket sound itself is nonchalantly fashionable - a canny blend of shoegazing flurries and neo-grunge slackdowns recorded with Rory Attwell on board his Lightship95. But there is more to Whistlejacket than meets the ear: 'Trying My Best' is an utterly lovely cosmic pop diversion, for starters, while at their recent Bully support at the Highbury Garage they revealed howling dynamics and hidden depths, powered along by ex-Sharks drummer Sam and some utterly captivating guitar work. In fact we swear we could hear flashes of fearsomely overlooked '80s thunderpoppers Close Lobsters in there as well.
Not bad for a show Whistlejacket had been booked to play a mere 24 hours earlier, and good work from a band finally finding their musical feet, as singer George muses on this here release: "We're so excited for this EP. Until now everything we've put out has been very much isolated, recorded on GarageBand and mixed the same way. Recording with Rory Attwell was amazing - he really understood the sound we were going for and how to get those sounds in a much more accomplished way than when I produce.
"What's great is that the EP definitely sounds like us, but just much better…clearer and more refined. I hid behind effects a lot when recording myself, especially with the vocals, and having someone from outside the band and outside my head meant that it was mixed from a neutral perspective, unbiased and not embarrassed or shy. We really enjoyed making it."
www.facebook.com/whistlejackit
(yes, that is corrict. Sorry - correct)