featured news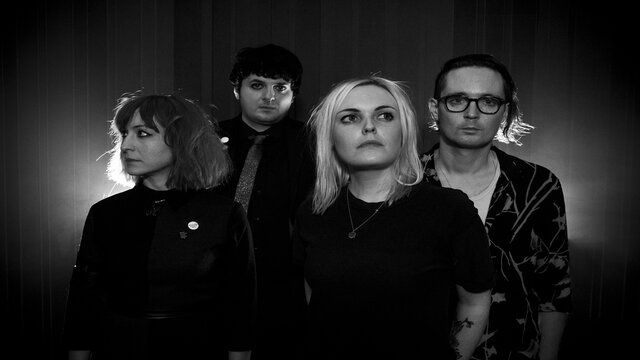 Get Free Desperate Journalist Indie Track!
3rd June 2015
Share:



Artist Profile
** DESPERATE JOURNALIST HEAD TO INDIETRACKS AND TRAMLINES! **
** GET INDIETRACK 'HEARTBEATS' FOR FREE NOW! **
Feverishly acclaimed neo-indiegoth foursome DESPERATE JOURNALIST have confirmed summertime appearances at the Indietracks and Tramlines Festivals and a support slot with fierce panda label-mates The Pains Of Being Pure At Heart in that there London Town. To celebrate this glowering summertime fun the band are giving away a track from their esteemed 'Desperate Journalist' album, and that track is a tenderly bruised, sweetly melancholic affair called 'Heartbeats' which you can get from noisetrade.com/despjournalist/heartbeats for abba-solutely free on the way to these shows here...
JULY 18TH READING OAKFORD SOCIAL CLUB
JULY 23RD LONDON HIGHBURY GARAGE (with The Pains Of Being Pure At Heart)
JULY 25TH RIPLEY INDIETRACKS FESTIVAL
JULY 26TH SHEFFIELD TRAMLINES FESTIVAL (Crystal Stage)
DESPERATE JOURNALIST have been hoovering up the plaudits for the aformentioned excellent 'Desperate Journalist' debut album since its January release. The latest single release was the thoroughly rollicking 'Hesitate' which came out in May to tie in with a mini-tour which saw them headline the 100 Club with their customary thunderous intensity.
And "thunderous intensity" could well be Desperate Journalist's middle name, because over the past two years the boy / girl / girl / boy quartet have perfected a brilliantly terse alt.rock sound which lurks in gothic shadows and nods at past independent glories while creating a refreshingly reckless hullabaloo in the modern sleek alt.pop age. This is the defiance of alternative melodic science. But don't take our word for it - take these desperate journalists' thoughts on 'Desperate Journalist' by Desperate Journalist here...
"There's a burning sense of anger bubbling beneath the surface, a passion and intensity that has been sorely lacking in much of what passes for indie over the last few years."
– The Von Pop Musical Express
"Desperate Journalist play powerful guitar pop that hits like The Smiths amped up to Savages' intensity levels...A ceaseless onslaught of riffs, rhythms and Jo Bevan's commanding microphone presence."
- Stereogum
"What this record does possess is a joie de vivre and a humanity absent from so much of what passes for indie these days. It's not a lost cause, the world just needs more records that make you swoon, like this one."
- The Quietus