featured news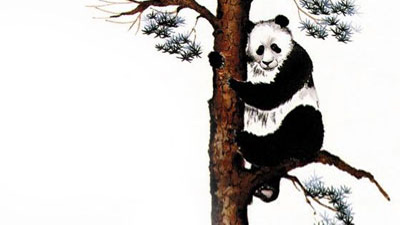 Win Fierce Panda Swag!
2nd December 2011
Share:



Artist Profile
*WIN WIN WIN FIERCE PANDA GOODIES*

Hey panda popsters, here is a challenge to roast the rosebuds of any self-preserving indie tunebag out there. We are running a competition with Spotify whereby if you create a 10-track playlist from the fierce panda catalogue (240 singles, 70 albums and counting) and the fierce panda judges think that your 10-track playlist is the greatest collection of tunes of all week then you can win a whole stack of fierce panda goodies (mainly records, to be honest with you), and once we have your address we will also send you every single record we release in 2012. And you don't have to be a music journalist or Steve Lamacq to win. Throw 6 months worth of Spotify Premium credit from our dear digital friends at The Orchard and you have a right old race for the prize.

As we steam towards our 18th birthday we can tell you that 2012s releases will feature albums by a whole palaver of new fierce panda signings such as THE KABEEDIES, ELECTRICITY IN OUR HOMES, HAWK EYES and HEY SHOLAY, and there is a Talk Talk tribute album in the panda pipeline as well. As for the recent releases lurking on the office shelves we can tell you that The Raveonettes, Gospel Music, The Walkmen, Kitten, The Chevin, Sissy & The Blisters, The Blackout, The Hot Puppies, The Molotovs, The Crookes and Goldheart Assembly are just some of the prizes on offer.

So all you, the panda popster, have to do is have a look at the Fierce Panda Catalogue to remind yourself of 17 years of yearningly lo-fi black-eyed escapades. Then create your very own 10-track playlist and get facebooking by sharing that 10-track playlist up at https://www.facebook.com/fiercepanda

Random yuletide points will be awarded for concepts, topspin, pathos, bathos and extremely berserk top tens which manage to feature both Coldplay and Rothko, or perhaps Keane and Lapsus Linguae.

To help you along your kindly Uncle Simon Panda (I will personally hand over ten pounds to anyone who can come up with a creepier phrase than that) has done his very own fierce panda top ten. His technique was simple: he got very drunk and thought of the fierce panda songs which had given him the greatest amount of fun or caused him the most sadness since 1994. And here is his happy/sad top ten. See if you can work out which is which.

DEATH CAB FOR CUTIE 'Company Calls Epilogue'
THE CHEVIN 'Champion'
THE MACCABEES 'Latchmere'
I LIKE TRAINS 'A Rook House For Bobby'
HUNDRED REASONS 'Cerebra'
THE CROOKES 'City Of Lights'
SEAFOOD 'Porchlight'
THE WALKMEN 'In The New Year'
KENICKIE 'Come Out 2nite'
PLACEBO 'Bruise Pristine'

For the sake of his butt next time he meets any other musician who is, or indeed was, signed to fierce panda kindly Uncle Simon Panda would like to point out that on a different day with a different brand of high quality Dutch lager he would come up with a completely different top ten of panda awesomeness, and he trusts that you have the same experience too. And if there is anyone out there who would have chosen those exact ten songs then he apologises for stealing your thunder.

The very official rules are just at the bottom of this news story and the winner will be chosen on December 18th, which means that, God and Royal Mail willing, your panda package will be with you for Christmas, and youll still have another year of fun to come. Yours seasonally,
Team Panda

*TERMS AND CONDITIONS*
1. Closing date for entries is 18/12/11.

2. The competition is open to all citizens of the UK of 16 years of age and over, except employees of Spotify or Fierce Panda, and their families, or anyone connected with this Competition including The Orchard and their families.

3. Entry limited to one per person.

4. No purchase is necessary

5. An eligible entrant must be an individual resident in the UK.

6. The winner of the competition will be chosen by the Fierce Panda team.

7. The winner will be notified either by Facebook message within three days of the closing date. All reasonable endeavours will be made to contact the winner during this time. If a winner cannot be contacted before this time using their Facebook account details, Fierce Panda reserves the right to select another entrant.

8. There is no cash or other alternative to the prizes stated and the prizes are not transferable and no part or parts of the prize may be substituted for other benefits, items or additions.

9. The winners name may be published on the Internet.

10. By entering the competition all entrants are deemed to have accepted and be bound by these General Rules.

11. Fierce Panda reserves the right at any time to cancel, modify or supersede the competition (including altering prizes) if, in our sole discretion, a competition is not capable of being conducted as specified.

12. If any of these clauses should be determined to be illegal, invalid or otherwise unenforceable then it shall be severed and deleted from these terms and conditions and the remaining clauses shall survive and remain in full force and effect.

13. These terms and conditions shall be governed by English law and the courts of England and Wales shall have exclusive jurisdiction.